Real Estate Pescadero
Are you looking for real estate pescadero? Then we at Cabocribs have everything you need! We are one of the few real estate agency that has an office in this loving small town. On our website you find all MLS listings that are right now available in pescadero. All condos, houses, or land we have it all!! Our agents in Pescadero have lived there for a very long time and have great connections with the local community. they can explain to you everything there is to know about this small loving fishermans town. And because of their connection they are able to negotiate good deals for your real estate pescadero. Pescadero only has around the two thousand inhabitants. even though it is a small town, it is very spacious.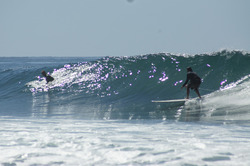 And there is plenty of lots for sale that are close to the beach which will not cost you a fortune. The main activities you have in pescadero are nature activities. which includes hiking, climbing, camping, bird watching, whale watching in winter time, swimming, surfing, fishing, star gazing and more. If you want to come down and explore all the fascinating things pescadero has and want to experience the village life, we can show you around and show you the houses or properties that are available. If you want to do some of the activities mentioned or want to do something else we can help you set up the activity and guide you to the place or let you know what are the best places to do these activities. You do not have the time to come down but still want to see what pescadero is like? No problem! with our 3D imaging we can show you how it will be like to walk around in the property of you choosing. We also can send you a short video of how the town is like and what it is like to walk around and spend your time there. Anything that you might need to make the decission to start a new life in paradise! visit our mls listings for the pescadero area
here.